The art world is littered with forgeries that the unsuspecting admirer often misses at first glance.
Art in all possible ways always has the power to attract us, and that's when we fall. Counterfeits, however, are generally not designed to fool the public but to amuse a market hungry for visual thrills and special touches. These paintings or digital representations end up being part of the public's imaginary catalog, almost turning them into real works. Some "works" are variations on actual paintings, or perhaps new ways of expressing a legendary artist or art movement.
And in the world of canvas, almost anything goes. Picasso said it well, "Good artists copy, great ones steal".
Kuadros brings you a compendium of five works that are actually the product of the imagination of humorists and contemporary artists, and that have managed to convince an audience eager for new or extreme visual expressions.
The Aphrodite by William Bouguereau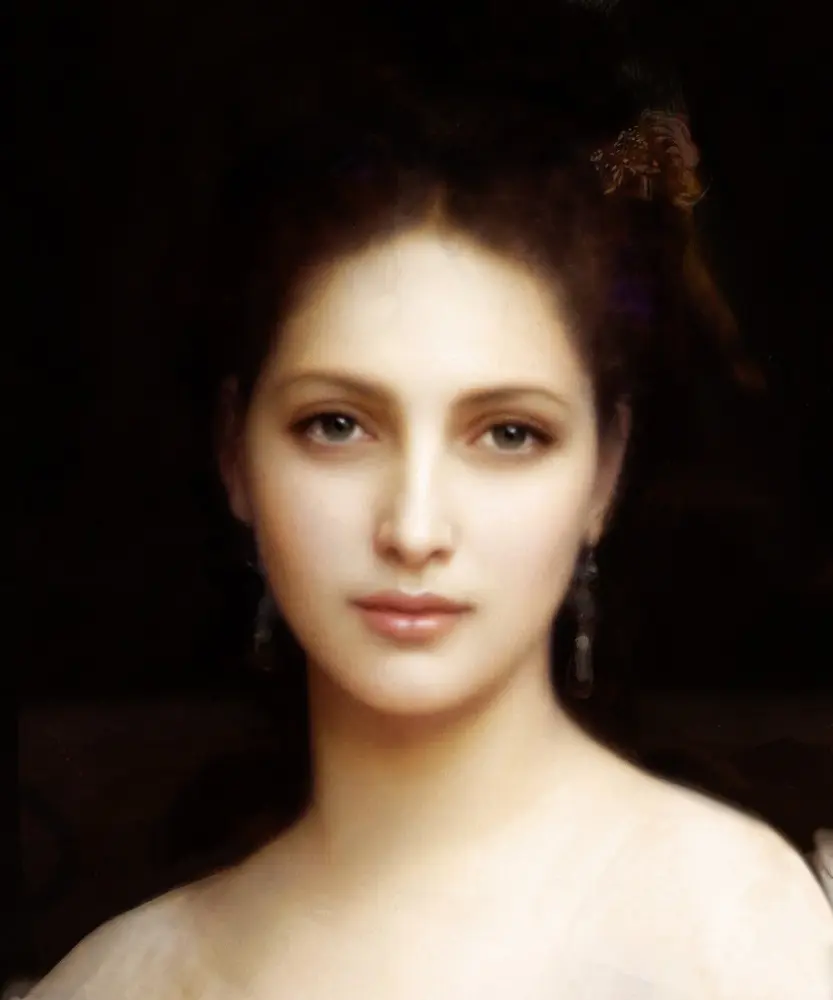 Art lovers often choose this work as the most beautiful face of all paintings and it is often argued that it is a product of the great artist William Bouguereau . But it is not an oil painting but a digital work that was created by the contemporary Greek artist and designer Alexander Scaramanga.
The work, which was created in 2006, has many fans. The image is a combination of the face of many photos of beautiful women and not a work of Bouguereau.
And let's remember what Bouguereau's beauties really look like:
Henri Matisse's Cats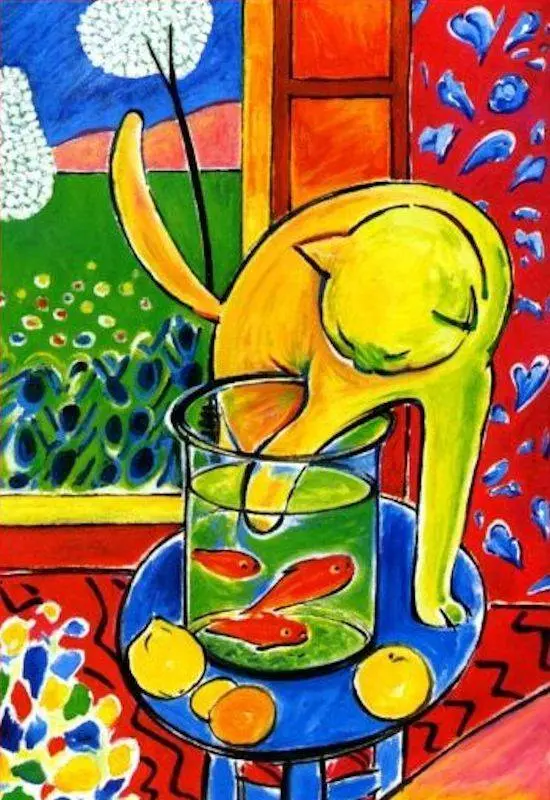 There are several versions of this "masterpiece", all of which differ slightly in nuance and detail; maybe it all started with some coloring page based on Matisse. Or with a creative assignment in a studio for aspiring artists.
What we can assume with a degree of certainty is that at least two original Matisse masterpieces were used to create this forgery. Here are some possible sources of inspiration:
Looking at the pictures, it's all pretty obvious. It is clearly noticeable that the cats in the reproduction of the Matisse painting are retouched with Photoshop.
The desire to supplement Matisse's work with cats is quite understandable: firstly, the artist himself adored cats; secondly, there are a lot of fish in his paintings; it is quite natural to add a few cats to them. But Matisse himself never collected cats and fish on his canvases.
A Real Matisse:
The Flowering Meadow - Gustav Klimt
British writer and journalist Kenan Malik published a whole series of photos that evoke associations with certain paintings by great artists.
The photographs have images based on Monet , Cézanne , Turner and Rothko . And these flowers, often referred to on the web as a Gustav Klimt painting, and sometimes given the title, for example, Spring Meadow. A fragment of Klimt's painting Meadow in Flower is sometimes known to him.
Klimt did make several beautiful flower paintings, check out this example, which in 2017 sold for $59 million at auction:
However, the "Wildlife Meadow" photograph that was the basis for the forgery was taken in 2012, in London's Olympic Park.
Leonardo da Vinci's flying ship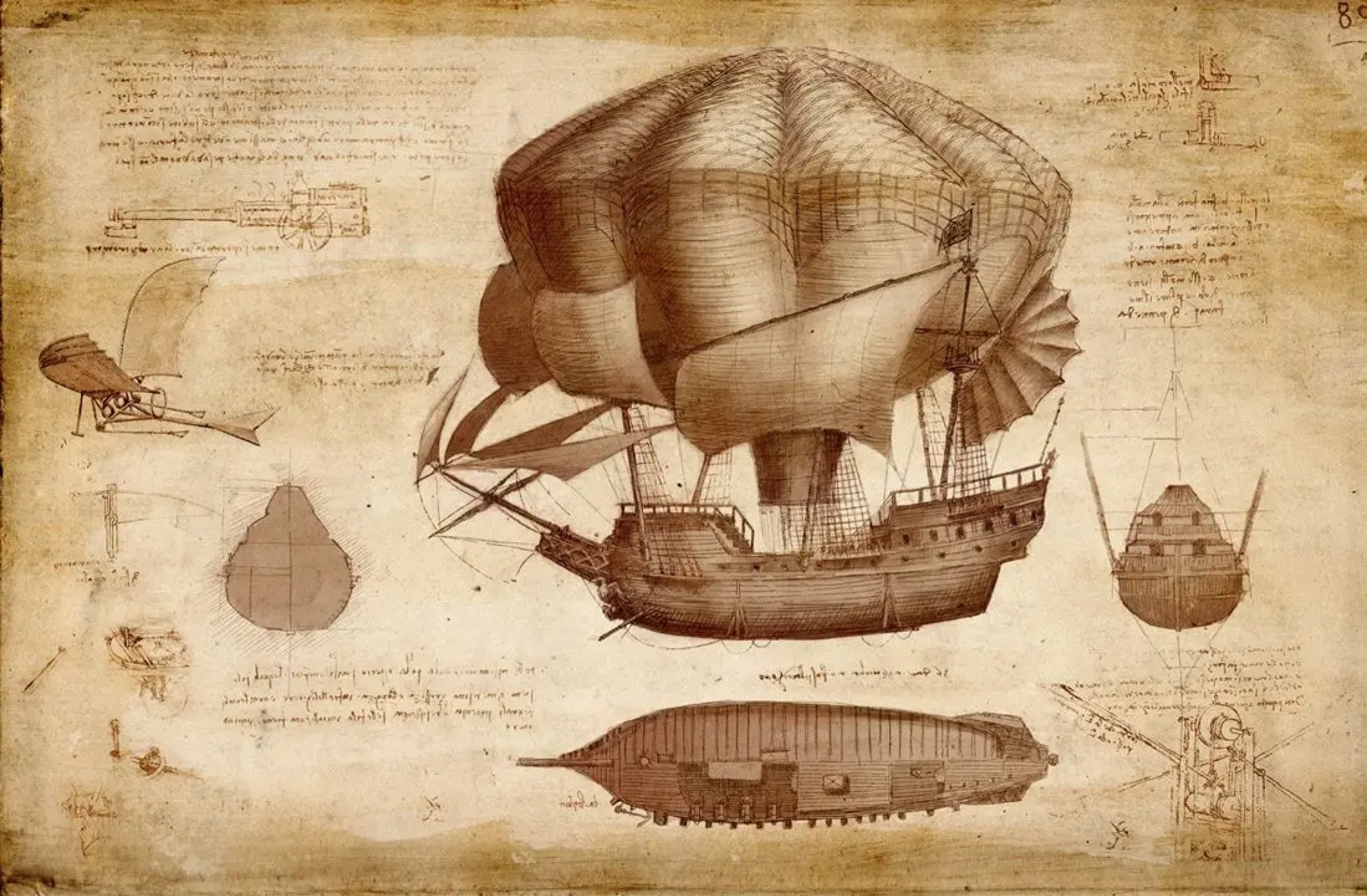 Da Vinci 's Flying Boat is actually a digital creation made by German artist Peter Popken , who works in the Hollywood film industry.
The ship in question was used in the movie The Three Musketeers. This drawing was created for Orlando Bloom to hold in his hands in one of the scenes. And then he arrived in France on a flying ship that was built to Leonardo's design.
Leonardo da Vinci never wrote about balloon-based flying machines, although he did make drawings that inspired Popken.
A Klimt Painting with Too Much Gold
You probably haven't heard the name of modern French artist Anne Marie Zilberman.
His work Lágrimas de Oro (Golden Tears) is commonly attributed to Klimt although, of course, it was created under the influence of his work. Even the curls of hair follow the characteristic pattern of Klimt.
Here are two authentic works by Klimt in which you can see the difference in color, brush strokes and even the makeup of the central characters:
KUADROS © , a famous painting on your wall.